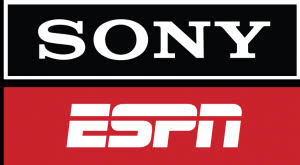 Ringside Network
For the latest and greatest in boxing news, videos, and statistics, you can't find better than our Ringside Network. This website scours the bests matches from the top boxing talent around to give you the only complete source of Boxing information online. You can use this website to stay informed, watch the most exciting recent matches, and learn about upcoming matches, events, and predictions. If you are a fan of boxing and want to stay informed, then you owe it to yourself to subscribe to our Boxing Ringside Network for the latest news to hit the ring.
Sony ESPN
Latest News On Boxing
Boxing News
Do you hate missing out on the latest results of exciting boxing matches? Do you want to know the straight scoop on what's going on with your favorite boxers and leagues? Then visit our Ringside Network for the latest breaking Boxing News. We scour the world for the information on the greatest boxers, boxing matches, and events around to keep you up to date with what's going on. Whether you are a new fan of boxing or a long time viewer, you'll be impressed with the in-depth reporting you can expect from our boxing news coverage. Don't let yourself fall behind on the news of your favorite sport and athletes. Visit our Boxing Ringside Network today.
Boxing Rankings
Are you searching for up to date and complete information and statistics on your favorite boxers? Then our Ringside Network has everything you need with our in-depth Box Rankings coverage. We keep up to date on the tales of the tape and records for the top names in Boxing so that you can learn more about your favorite competitors as well as make informed predictions on the results for upcoming events. Boxing legends are all about the rankings and with our Box ranking service, you'll be able to watch the climb of tomorrow's legends and hall-of-famers. To keep up to date with Boxings statistics and rankings, visit our Ringside Network today.